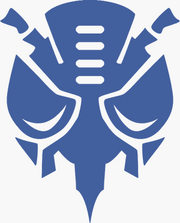 The Predacons are a evil race of Transformers and the descendant of the Decepticons who have fought against the band of Maximals in the Beast Wars.
Predacons tend to take reptilian, amphibians, or arthropod beast modes, although this is not a hard-and-fast rule.
Predacon Members
Edit
Artwork Predacons
Edit
Predacon city-bot
Edit
Toy Line Predacons
Edit
Transmetals
Edit
Transmetals 2
Edit
Beast Wars II Predacons
Edit
Leaders
Combatrons
Autorollers
Seacons
Beast Wars Neo Predacons
Edit
Ad blocker interference detected!
Wikia is a free-to-use site that makes money from advertising. We have a modified experience for viewers using ad blockers

Wikia is not accessible if you've made further modifications. Remove the custom ad blocker rule(s) and the page will load as expected.