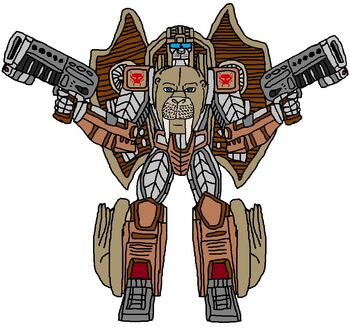 Walrustusk
is a Transformer in the Beast Wars Universe. He is a member of the 
Maximals
. His beast mode is a Walrus. He is a combat soldier. His beast friend was Break, 
similar to 
Tennssee Tuxedo and Chumley from The Tennssee Tuxedo Show including Tip and Dash from Disney's The Little Mermaid 2: Return to the Sea. 
He could join forces with 
Optimus Primal
 and his Maximal team so he can help them defeat 
Megatron
 and his band of 
Predacon
s once and for all.